Your wedding planning is starting to come together, boxes are getting ticked and now that is out of the way, you're thinking about YOU (and so you should)!
The one day we truly feel like a princess, is on our Wedding Day. You want to feel treasured, beautiful and of course, look your best on this special day.
So, what are my TOP 10 Beauty MUSTS prior to your Wedding Day?
This is exactly what I did prior to my own, plus what I wish I had of included in my beauty routine prior to my Wedding Day. 
Below are the top businesses to go see, put in order of timeframes. 
Sleep. Start now!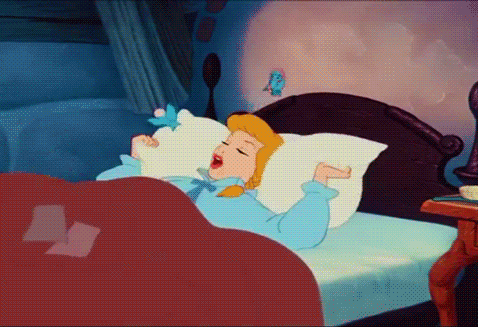 It is called beauty sleep for a reason! Do not underestimate the power of sleep. And, not just a good nights sleep the night before the wedding (yeah right, that won't happen anyway), but, consistently getting 7-8 hours of sleep is very important.
Not only do we feel amazing and function better, being well rested literally improves our physical appearance as well. 
Sleep deprivation results in lower blood pressure which means the skin looks more dull, puffy eyes emerge and dark circles. You can also put your body under stress resulting in holding cortisol, which, as women, we tend to show in our midsection (hello bloating). 
My top tip for the effects of beauty sleep to really show is going to bed and waking up the same time every day. There is power in this! Try it for 2 weeks and notice the changes yourself. 
The first 1-4 days are tough, but, after that, it is super easy to follow the routine and you'll thank me for it. 
Physique. Start now!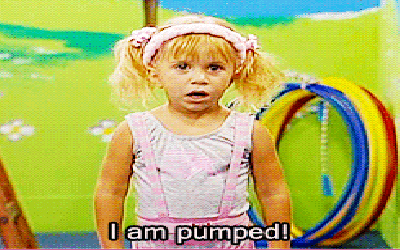 Get.On.It. 
I got into the best shape of my life prior to my wedding day with the help of these amazing women, behind Bodies by Rachel. Keep in mind, I am NOT one to preach exercise and 'diet' regimes for fat loss only, for short terms results. I do not believe it is worth potentially ruining our metabolism and/or healthy mentality towards food and fitness, for one occasion. 
Bodies by Rachel programs gets you into shape whilst educating you and making it enjoyable so it is easy to maintain post wedding and, well, forever! 
I am still on her programs, it is so sustainable. Highly recommend!
www.bodiesbyrachel.com
Laser Hair Removal  12 months out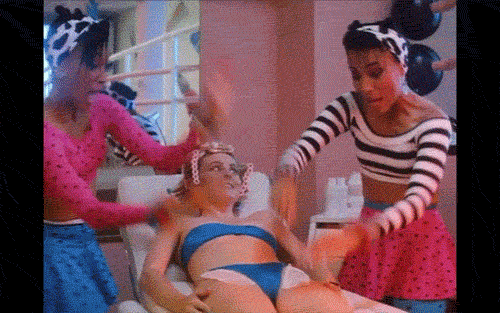 I have tried every hair removal solution under the sun, but, nothing compares to laser hair removal. I have not looked back since! I started this treatment approximately 2 years ago. After 10-12 treatments, which was about 1 year, I only had to go back for 'touch ups' every few months. 
I went every 4 weeks initially until I didn't have to go very often. 
It now tickles compared to being painful, I cannot feel a thing and it doesn't grow back, is such low maintenance, love, love, love. 
Laser Clinics are great for this service. 
www.laserclinics.com.au
Facials 6 months out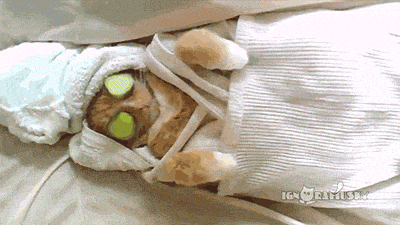 Don't we all just yearn for that flawless, baby smooth skin?
Well, there is actually such thing as a one-stop shop to make your skin dreams come true. 
I visited the Nurse Jodie Clinic before my wedding and my skin felt so silky, as well as beaming in appearance thanks to the ladies there. 
I contacted Jodie for her best advice and recommended treatments for you ladies.
Here is what she said, the woman herself, the expert:
* 6 months out, come in for a personal skin consultation to determine your needs and we can make an action plan for the following months, allowing plenty of time to see some amazing results. 
* 1 month out, it's best to concentrate on hydration to achieve a healthy loved up glow for your big day.
* 1 week out before your wedding, one of our best treatments is dermaplaning!
This is what I wissshhhhh I had done before my wedding day, guys!
"Dermaplaning is a form of exfoliation where your skin therapist uses a surgical scalpel to gently scrape off any dead skin cells on the surface of the skin and in the process also removes the peach fuzz from your face. Doing this removes the build-up of dead skin and microscopic hairs which can make your complexion appear dull, flaky and can even reduce breakouts due to removing the build up around the hair follicle, eliminating clogged pores, leaving your skin smooth, soft and will have a radiant healthy glow. It allows products to penetrate the skin better and be more effective. Your bridal makeup will sit flawlessly and radiantly on your skin."
It's a yes from me. 
www.nursejodie.com.au
Hair 6-3 months out
Don't just start thinking about your hairstyle for the day of the wedding, but, the hair colour and texture of your hair too. The latter two can take months prior to the wedding day to get just right and is just as important for beautifully styled hair. 
The team at Evalyn Parsons are one amazing bunch of hairdressers and hairstylists, winning many (well-deserved) awards.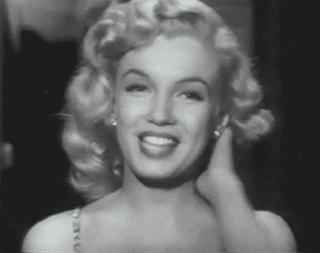 I have been dying my hair blonde since I was about 16 years old. Evalyn Parsons finally created the absolute perfect blonde shade for me prior to my wedding day and made it feel so luscious and healthy thanks to their in-salon and take home treatments. 
Then, post-wedding, they helped me achieve a more maintainable blonde.
This is the Salon that was the game changer for me!
www.evalynparsons.com
Eyebrows 2 months out, then week of wedding.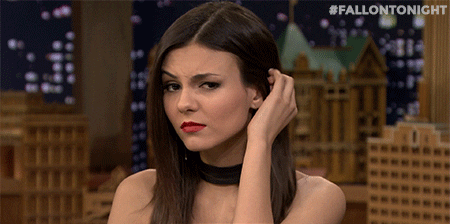 Eyebrows! Haven't they taken storm in the beauty industry and for good reason, too. 
They completely shape and frame the face. They are the cornerstone. If your brows are out of whack, there is only so much makeup can do to really bring out your best features, especially in making your eyes pop.
I would recommend trialling your eyebrow appointment first, about 2 months out, before then booking in again the week of the wedding (ensuring it is 2 days either side of your Spray Tan apt. Read on as to why you want to do this).
My top pick would be Koko Lashes & Brows, hands down. Whether it is for eyebrow tattooing or something less permanent like a tint and shape, Koko is the go-to. 
Plus, their Salon is to die for! I want to get my eyebrows done every 3 days just so I can sit in their waiting room! You'll know what I mean when you go.
www.kokolashesnbrows.com
Makeup 1-2 months out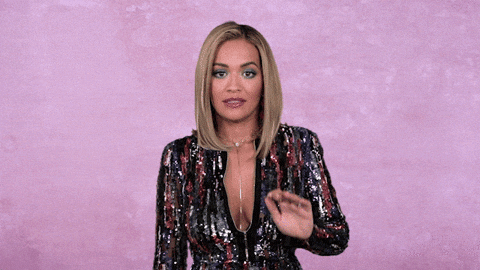 I do highly recommend organising your makeup trial 1-2 months out from your wedding day. Generally, I have found the Bride's that come in for a trial 3+ months out from their wedding, they either change their mind, change their brow shape, skin colour (more or less tanned), hair colour etc. so we may end up changing the makeup look anyway (waste of your money
Additionally, during your trial it is a great time to discuss other logistics of the day like my arrival time and what makeup look to go with the Bridesmaids etc. so if you already know all the final details (which generally you do 1-2 months out) we can discuss this as well. 
Who do I recommend? Who did my Bridal Makeup? Oh, um, me!
 www.purenava.com
Spray Tan trial 2 weeks out, 'real deal' 2 days out
Don't let the words 'fake' tan scare you off! With the right tan technician, your tan will not look fake. Some may be able to pick it if you're usually pale and then look like you just got back from a holiday in the Bahamas, but, it'll look all nat-u-ral. I do recommend going in for a trial tan 2 weeks prior to the wedding, to ensure you love the colour on you. For example, you can be either light, medium or dark tanned (rule of thumb). You may think you want a 'light' tan then realise, actually, maybe I do want to be a shade darker and vice versa. A trial isn't always to see if the professional is 'good' or not, but, to see what shade you actually like on yourself so you can rest assured you're happy with it on the big day. 

Similar to the makeup trial, I don't recommend going in for a trial any more than 1 month+ out from the wedding. Because let's say you're pale and leave the tan on for 3 hours and you love it. Then, the wedding comes around but you've been in the sun a lot and are darker than the trial day. You leave it on for 3 hours again and turn out to be a little darker than last time, due to this. Then, for the actual wedding day, book your tan 2 days prior. That way, the tan has developed to its complete colour as well as leaving enough time for 2 x showers which means there will be no transfer of the tan to your pretty white dress. 
I ONLY will ever use and only ever recommend Bella Bronze. There are a few Tanning Technicians on the Coast that use this formula. It is the most natural in my opinion and such a beautiful brown colour. It has also got only natural and organic ingredients unlike other brands are like poison in your pores. 
I highly recommend LeBronze by Emily - I used to own and run this Tanning Business specialising in Bridal tans - we were voted one of the top Tanning Salons on the Coast. 
Melissa will now be your Tan Technician to take care of your Bridal Tanning needs. 
I was tanned in Bella Bronze for my wedding day, as well as my Bridesmaids and it photographed beautifully. 
www.lebronzebyemily.com
Teeth 2 weeks out
I'm not sure if there is another day of our life where we will be smiling all day, non-stop, until our cheeks hurt. Mine sure did and I loved it. But, again, with another 'what I wish I did', is that I had my teeth dazzling white.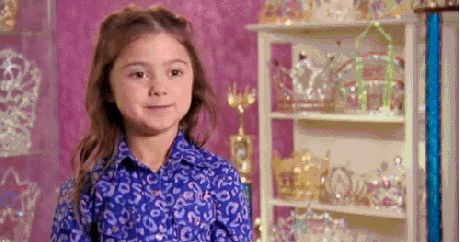 If there is an expert on the Coast that I think of right away, it is Yandina Dental. 
So, I got in touch with Dr Brooke to get her top advice for you ladies. 
"To give you those bright pearly whites for your big day, you can choose either take-home teeth whitening (takes about 2 weeks) or try in-chair teeth whitening (takes about 2 hours). This is a safe and effective procedure, best done by a dental professional as they are able to use higher concentrations of bleach, that will remove stubborn stains due to coffee, red wine, and smoking. You will love your whiter and brighter smile!"
I'll be making a visit soon into their beautiful, award-winning dental clinic for this procedure! Sounds amazing. 
www.yandinadentist.com.au
Nails 1-5 days out
I never get my nails done, but, I, of course, wanted to be 'decked out' with all beauty treatments my wedding budget would allow me to get, so I sourced where to get my nails done.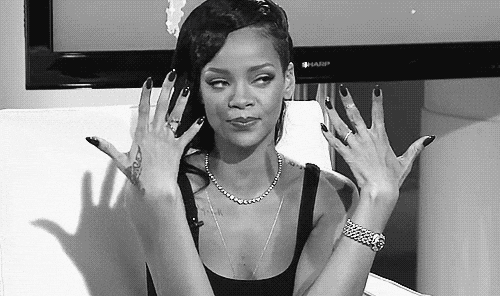 I would usually be happy with a generic nail salon at the Plaza, but, wanted somewhere that bit extra spesh and opt for a freelancer that does it their business. I always find they care more about you and your results when it's their own business and they work as a freelancer. 
I compare to getting your makeup done by a freelancer than at MAC for example - typically much better result. 
ANYWAY! I came across Nails by Kaibee after multiple recommendations of her. I tried her out and was not disappointed. I didn't do a trial run and went in the week of the wedding. 
She perfected the colour and the shape I had described to her. 
IG: @nailsbykaibee 
So, there we have it! My top places and treatments I recommend. Where I have tried and tested myself, or, which I had gone to!
Disclaimer: This is not a paid collaboration or affiliation in any way shape or form. I am not making money off giving recommendations to you for your wedding day. I would not play like that! Girl, this is your wedding day, I am sending you to only the best, in my genuine experience and opinion. I get asked a lot about who I recommend, so, here we have it :D
 
Please reload
I'm busy working on my blog posts. Watch this space!
Please reload